A member of prestigious dental associations, Dr. William Miller is recognized as an accomplished dentist.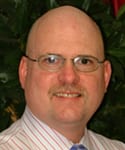 Find A Dentist You Can Entrust Your Smile and Dental Care
Dentistry is constantly changing with advances in dental science and technology, so it is important to choose a dentist based not only on their services, but also their continuous dedication to learning and improvement. An indication that a dentist can offer current and superior service is by checking to see if they have received awards or honors that can only be earned through commitment to learning and cultivation of their dental knowledge.
Dr. William H. Miller, D.M.D. has been practicing dentistry in Texas since 1985. For over 30 years, he has had a passion for personalized, quality care dentistry. He has been in the DFW area his entire career and is conveniently located on Walnut Hill Lane across from Presbyterian Hospital in North Dallas. His office offers a wide range of dental services that include crowns, bridges, implant services, dentures, root canals, fillings, cosmetic dentistry and other restorative procedures. [more]