Dallas Texas Dentist Office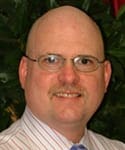 As a dentist in Dallas, Texas, Dr. William H. Miller provides his very best in adult care general dentistry.  He provides examinations and cleanings, restorative dentistry, which would include fillings, crowns, implant crowns, bridges and cosmetic dentistry.  Also, dentures and "full mouth" rehabilitations are offered services by Dr. Miller.  Dr. Miller has the education, experience and caring attitude to provide you his very best care and treatment.
As a dentist in Dallas Texas, Dr. William H. Miller,  provides implant dentistry and comprehensive general deitistry in a small, friendly, caring office. "No Waiting", Professional Care, with a Doctor-Patient relationship. Dr. Miller serves North Dallas, University Park, Highland Park and the Dallas/Ft Worth Metroplex.
Small professional office, One dentist, Experienced, "On-Time" Appointments. 
Wouldn't you want a personable, experienced and "patient-centered" dentist in Dallas TX that focuses on you and only you each and every visit? That's exactly how Dr. William H. Miller and his staff handle their patients and dental appointments. With over 30 years experience as a dentist, Dr. William Miller has given his very best in providing quality care service to patients.  Dr. Miller treats all of his patients with the utmost care and attention.  As a result, Dr. Miller has the privilege of working with patients that enjoys his professional, friendly, caring "one-on-one" approach to dentistry.
Dr. Miller believes in providing his very best as a dental professional.  He strives to be "on-time" and prepared for each of his patients at their scheduled dental appointment. Dr. Miller typically works with only one patient at a time.  That means you will receive Dr. Miller's total attention while in his office during your appointment. Dr. Miller believes and is committed to fostering the doctor/patient relationship and providing dedicated and personal care.  Dr. Miller's office is small and he has an experienced staff with decades of experience in dedicated quality care dentistry.

Call us today (214-692-1050) if you are looking for a friendly, experienced, quality oriented dentist in North Dallas, Tx that works with you during your scheduled appointment time.  We look forward to meeting you soon!
Why You Can Have Confidence in Your Dallas Texas Dentist
Dallas Texas Dentist Office
As a practicing dentist since 1985, Dr Miller is a member of the American Dental Association (A.D.A.), Texas Dental Association (T.D.A) and the Dallas County Dental Society.
He has also obtained Mastership in Academy of General Dentistry* (M.A.G.D.) and a Fellowship in International Congress of Oral Implantologists*
His office location in North Dallas, Texas places his him in an easily accessible area on Walnut Hill Lane across from Presbyterian Hospital.  His North Dallas office makes him easily accessible from anywhere in the Metroplex.
Dr. Miller's years of experience treating patients as a dentist in Dallas, TX has proven to him the importance of listening closely to a patient's concerns, needs, wants and desires regarding their smile and dental care. Please remember Dr. Miller's office is "patient-focused" and he firmly and wholeheartedly believes in patients being informed as to what their choices are and making their own treatment decisions and not solely influenced by insurance coverage and policies. Dr. Miller's goal is to provide each and every patient with their own unique and beautiful smile!
"With a Smile, We're Changing Lives"
Please contact us to schedule your next dental appointment.


* Not an American Dental Association (ADA) specialty
Dallas Texas Dentist Office

 
8305 Walnut Hill Lane
Ste 235
Dallas, Texas  75231
214-692-1050